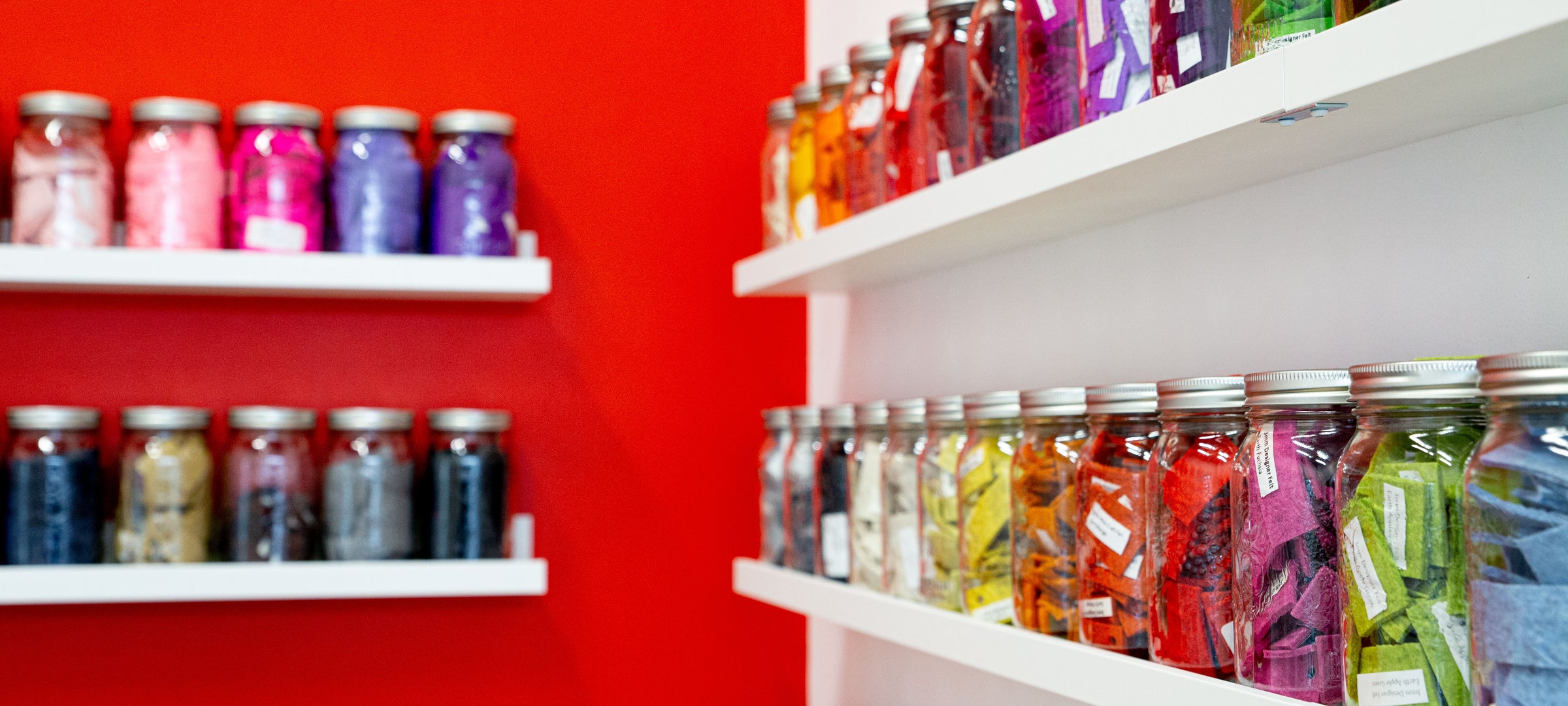 Meet The Felt Store
The Felt Store is Canada's one stop shop for felt materials and products online. We are a proudly Canadian and family owned business. There's a real person behind every material we offer, every package we ship, and every interaction we have with you. Drawing from over four generations of felt making experience, we service a growing online community of crafters, designers and industrial markets. Our focus is on sustainable growth, authenticity, and inspiring creativity for an ancient textile in the modern world.
Fran Brand
The Felt Store is managed by Franziska Brand. Franziska has a degree in design from York/Sheridan, with a year spent at the prestigious Bauhaus in Weimar, Germany. Her love of felt comes from a childhood spent playing hide and go seek between bales of wool and a firsthand knowledge of the process from working on the machinery. She has a deep appreciation for natural textiles and finds great joy in helping designers, crafters, and artists bring their creations to life.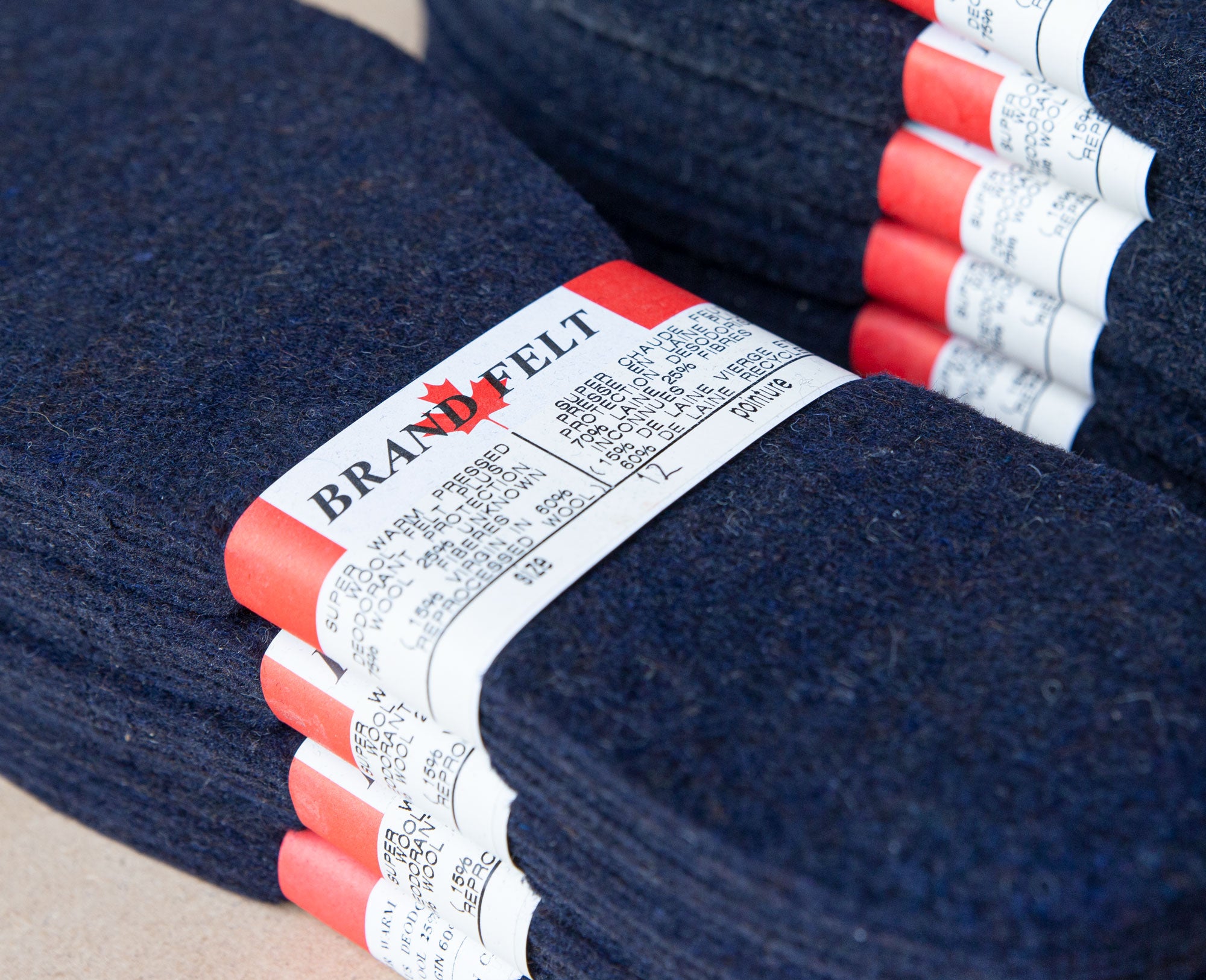 Our History
The Felt Store was founded in 2008 and is the online retail branch of The Brand Felt of Canada Ltd. – a small group of felt manufacturing businesses owned by the Brand family.
Felt making has been a part of the family history for over a hundred years starting in East Germany. During the Soviet rule in East Germany, Klaus Brand expanded operations to North America in hopes of finding a more stable future for his family. In 1959, after years of relentless work, The Brand Felt of Canada Ltd. was established in Mississauga, Ontario. The company started with the manufacturing of felt Insoles and Boot Liners to combat harsh Canadian winters. Over time, manufacturing expanded to a variety of SAE Industrial and specialty Wool Felts. To this day, the Brand family still operates one of the oldest felt mills in the world.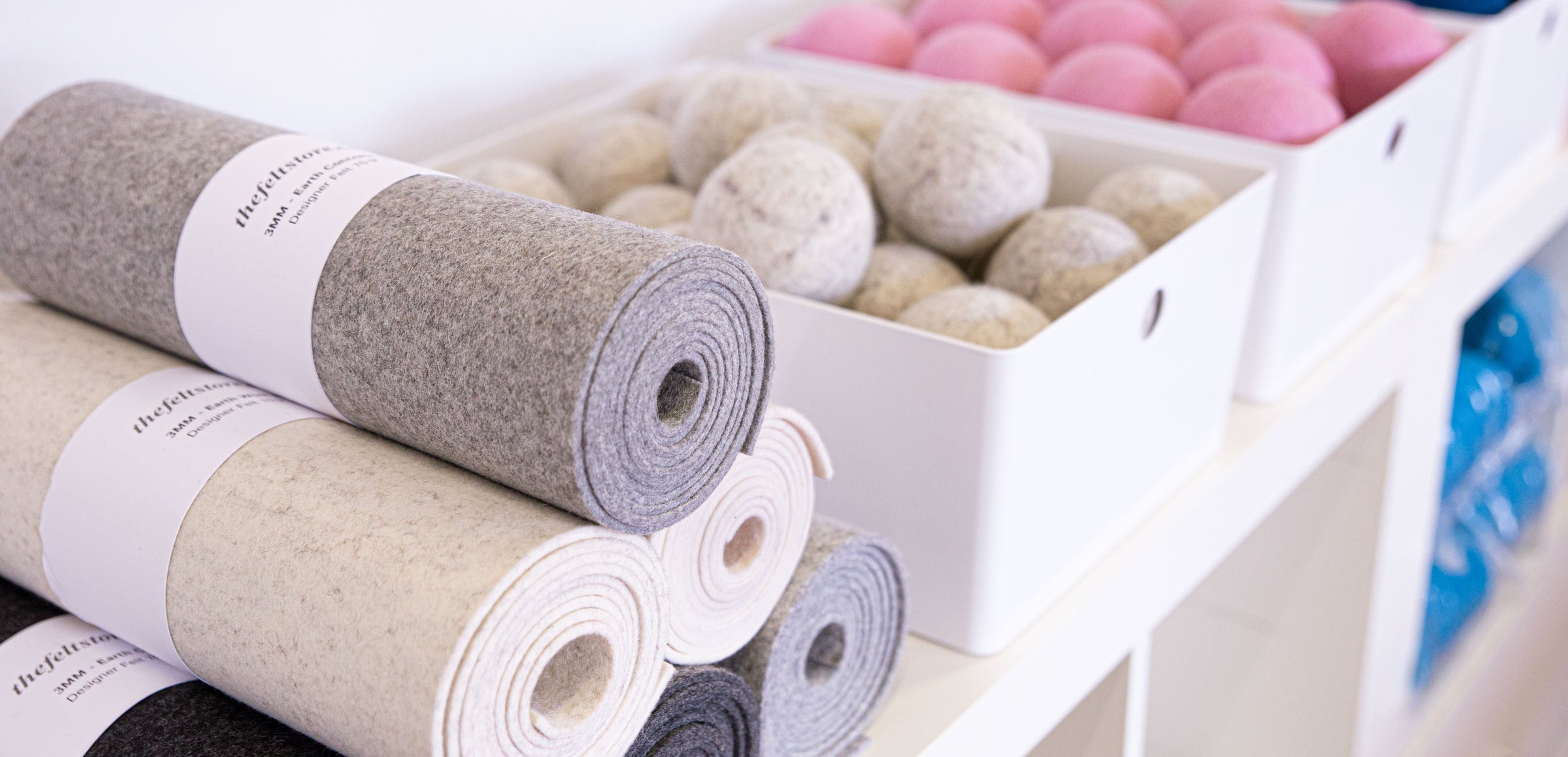 Products & Services
Our felt products are available in a wide range of thicknesses, fiber content, density, length, and color. Felt has virtually endless uses and our expert team is here to advise you. We also carry a growing line of felt footwear, felting materials, home living, apparel, accessories and designer collections.
We do not offer custom cutting services, however one of our sister companies may be able to assist you further. Please Contact Us for details.
What is Felt? (and why we love it!)
Felt is a versatile textile that can be made from the matting together of natural and/or synthetic fibers. There are two ways of manufacturing felt – Wet Felting which requires the application of moisture, heat and friction, and Needle Felting which interlocks fibers via the repetitive motion of needles. The star ingredient of felt is wool and is often found in high quality felts. On a microscopic level, wool has exposed edges of cuticle cells that point towards the tip of the fiber, creating a jagged edge. This allows fibers to slip over one another easily in one direction but not the other, giving wool the ability to felt. The more friction, heat and moisture is applied to wool, the more condensed and durable the material gets. Apart from being a renewable resource, wool is also naturally water and fire resistant, sound dampening, moisture wicking, and temperature regulating.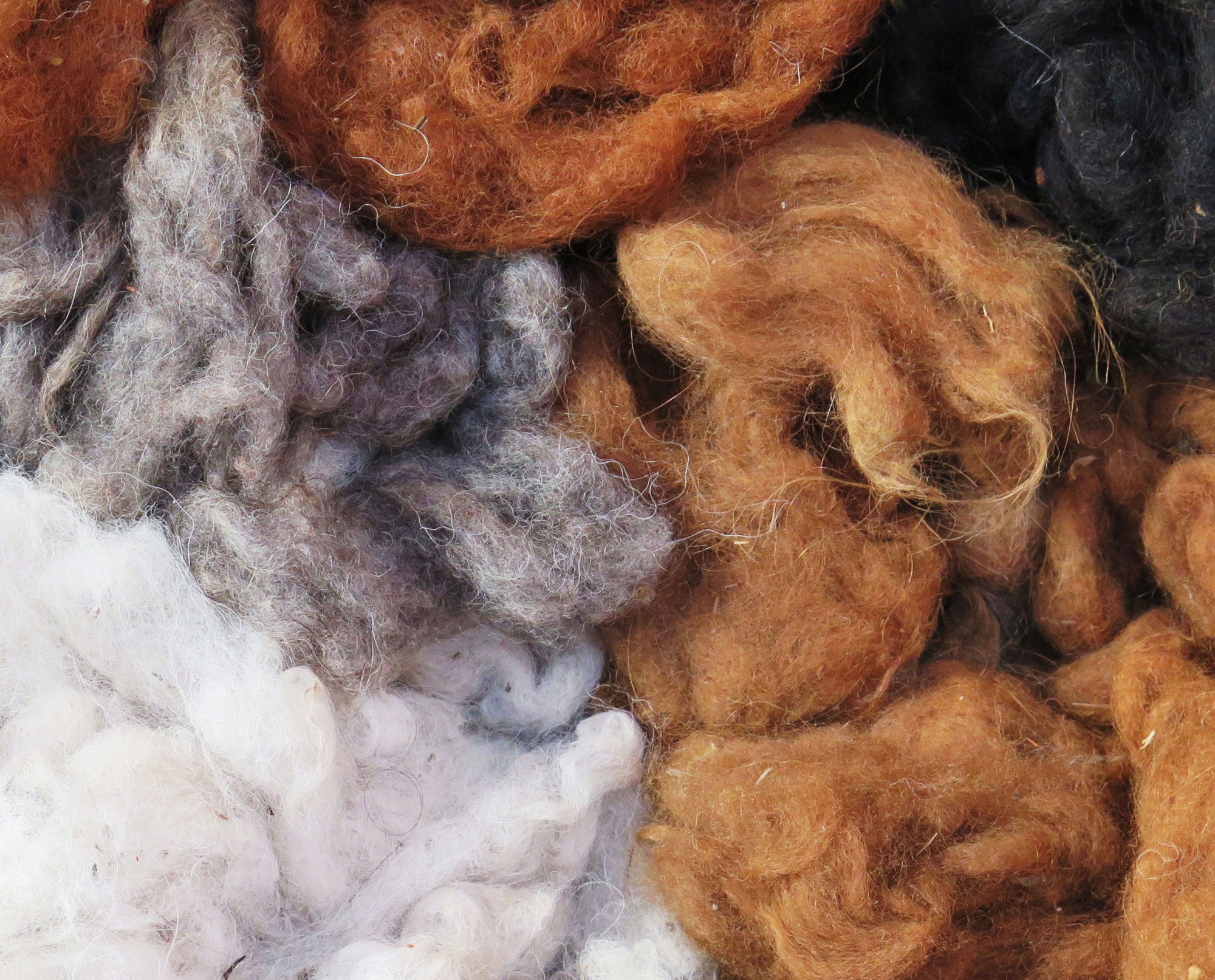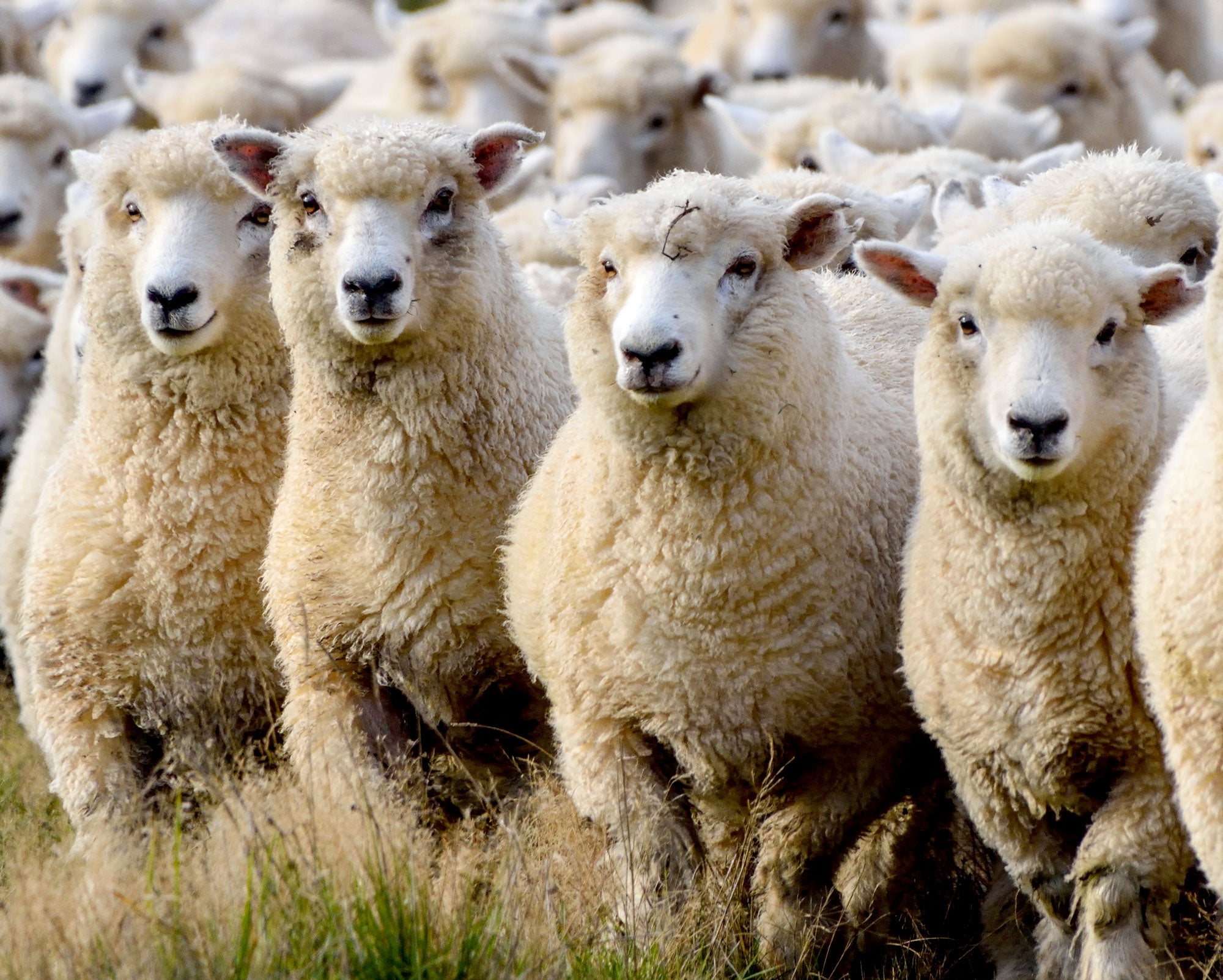 Our Process
At The Felt Store, we recognize the importance of sustainable development. Many of our felts are made of biodegradable materials including virgin wool or a mix of natural fibers. The wet or needle felting processes do not require the use of chemicals nor do they create toxic waste. Perfecting the art of felt making over time, our manufacturers have developed ways to reduce waste and recycle wool in the manufacturing process. Our wools are sourced worldwide, with a heavy focus on New Zealand and Australian wools. A small percentage of our wools are also sourced from Canada and the US.